Home Page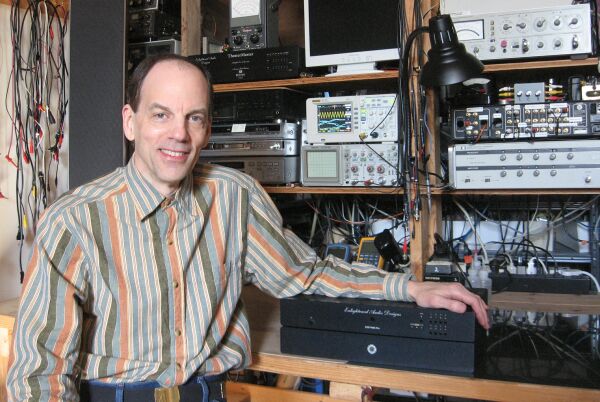 I'm Greg Palma. Welcome to Noble Electronics home of Noble High-End modifications, custom and original designs. We are also the only authorized Enlightened Audio Design (EAD) Service Center and all our employees were EAD pioneers! We offer our experience and knowledge to all makes and types of audio and video gear.

Please inquire about Mods and prices. Currently I am very busy and have not updated my services and prices for them. Thank you for your patience.
For more of our history please see below

We are dedicated to improving the sound quality of your individual Home Theater Processors, Players, and Two Channel systems by implementing innovative techniques and designs to create a more natural audio playback experience. We work with all makes and models including the EAD line. We also work with EAD based Simaudio Moon Attraction and Legacy Nexstep. Recently, some enjoyable Mods for us include: Audio Logic, Audio Horizons, Cary Audio, Hovland, Proceed and Thor. We use the highest quality components available and we also develop our own custom components.

Our original designs AC Line Power DNA, DC buss DNA (Dissipative Noise Attenuation) Circuits, Power DNA Circuits, Digital and Analog Precise Interconnects, and Custom Silver/Teflon/Natural Cloth Interboard Interconnects. Balanced Input and Balanced Output circuits.

We run a small R & D and light design and manufacturing company. We have collectively over 40 years of electronic design and manufacturing experience. Our background has its roots in the Aerospace design philosophy--design it with quality components, solder it with NASA flight standard for electrical connections, pre test, then Burn-in and finally post test the unit. Greg Palma is also a Opera Singer, Bass Baritone and Thom Banks is a jazz guitarist and percussionist. See Pics. Music is a important part of our lives. Either in our own live performaces or thru recorded media, we have an ear for what sounds best. We are open to suggestions for custom designs that will enhance your system. I look forward to hearing from you.

Wishing you happy Listening and a prosperous 2022.



---
Payment Instructions

1. Enter your invoice number below. If you do not have one then enter your last name and purchase date.

2. Enter the payment and then click on a payment method.
If you do not have a Paypal or Venmo account then click on the Debit or Credit Card button to use your Visa, MasterCard, Discover, or American Express card.


---



New and Classics from Noble:

My CD of sacred songs is available for download or physical CD disc. There are 13 songs with various composers, Bach, Mozart, Handel, Gounod, Franck, Bohm and more. The accompaniments and arrangements are all by David van Ooijen, The Hague Netherlands.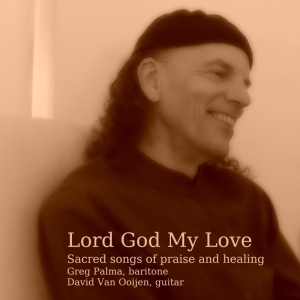 Click on the pic to order a copy.


New Op Amps available
Several years ago we offered an upgraded OP Amp for the Classic TM, DSP-9000/7000/1000 and the UD2000, CD1000. This was a Burr Brown device that was later used in the other EAD products. It is an exceptional sounding device and we still offer it as an upgrade. However, now we have available through research a superior OP Amp also by Burr Brown. It has twice the Bandwidth, a faster Slew Rate, and lower Total Harmonic Distortion. This is an amazing sounding Op Amp. It is available for the Classic products mentioned above and it can be installed into the TM e/o/s and TM8/8000 models with and adapter board.

Noble Sonic Treatment
I have developed a new method for improving the sonic characteristics for all gear: Noble Sonic Treatment. This system is having a great result on all types of equipment– including pre-amps, amps, processors, AV receivers, speaker drivers, wire and connectors passive and active components – to name a few.It affects all the components individually as well as the entire circuit. Sonic Treatment reveals subtle dimensions in the music which here-to-for have not been appreciated. It creates subtle, yet audible enhancement in audio sources that draw the listener into the music. This music becomes alive and trans-formative to the listener, not only in hearing what was missed before, but in creating the goal of all music: to transport the listener to a better world. As in the words of composer Franz Schubert" An die Musik, a dedication and gratitude to the art of music … "have you (you have) transformed me to a better world … you holy art, I thank you for that." If some of your system is still not sounding as you would like, this may help raise it to a higher standard. We are hearing contemplative, dimensional results. Note: This is not done in a cryo treatment chamber, and is safe for all components.

Metrum Octave NOS DAC
Mods include Stealth Diodes, RCA analog output connector upgrades, Digital input RCA connector upgrade or 75 ohm BNC, upgrade the digital input Pulse Transformer , Silver platting IEC power inlet connector, Noble Electronics Sonic Treatment. See the review posted on my "Reviews, Testimonials, Articles" page

Preventative Electrolytic Capacitor Replacement This is important! We are recommending replacement of all electrolytic capacitors as a preventative measure due to the age of some Classic units (ten years or more). Electrolytic capacitors will leak over time and can cause shorts and other problems. Also older caps electrical characteristics (such as ESR) change and this causes a diminution in overall sound quality. Some options are: We can replace all the electrolytics with standard stock capacitors or, we can do a combination of standard stock caps and critical path capacitors with Elna-SII and other audiophile grade caps.

Selective Silver, Gold Plating Selective precious metal plating for connector pins and sockets, IEC power Inlet connectors, fuse holders, Power Cord, sockets and plugs, certain types of switch contacts and more. Please inquire about other precious metals.

Balanced Outputs Upgrade Balanced Outputs for Pre-Pros and CD players that only have RCA single-ended analog outputs. The balanced driver circuitry is wired using 99.9999 pure silver wire and Teflon sleeving, terminating in a pair of male panel-mount XLR connectors with gold pins. Single-ended outputs are retained. more info

Balanced Analog Inputs Upgrade We are now offering Balanced Inputs for Pre-Pros and amplifiers that only have single-ended RCA analog inputs. This includes the addition of a balanced input circuitry, using 99.9999 pure silver wire and Teflon sleeving and terminating into gold-plated female panel-mount XLRs connectors. more info

Noble-Modified Ultra High Precision Resistor Modules Noble has developed ultra-precise Vishay resistor modules with a TCR of + 0.05PPM. Noble UHPR modules have cryogenically-treated 99.9999% solid core pure silver wire solder leads and a thin Teflon PTFE resistor casing. Built to improve of the sonic signature in any critical audio path, Noble makes Vishay's latest UHP technology practical and available to the audiophile. more info

TheaterMaster 8/8000 8 Channel output Mod. This Mod will add 6 (true) balanced outputs for the Surrounds, ES, Center, and both Subs, which are currently only single-ended RCA outputs. Call for details.

Sony DVP-S7700 DVD Player Mods. This is an excellent sounding unit even before my modifications. I recommend this to those that want a combo DVD Player/CD Transport. I can add all of my mods to this player including the AC Line DNA.

Music Servers Mods are now available. Call for details.

Audio Upgrades are available to all makes and models, Call for details.

Replacement Remote for TheaterMasters (by Universal Remote) Programed for the TheaterMaster Classic or TheaterMaster e/o/s or TheaterMaster 8/8000 or the TM8800. $260.00

Op Amp Upgrade for TM Classic, DSP-9000/7000/1000. Upgrade your I-to-V and output stage Op Amps with a high performance, low noise, ultra low distortion device.

The Noble-200 Signature. low-profile, dual-channel audiophile amplifier
Noble-200

Balanced input Mod for PM500, PM1000, TM8800 Analog Pass-Thru (Analog Direct). Call for details.

Printed Wiring Upgrade and Solder Alloy Upgrade for PM500, PM1000, PM2000, PM8300. Call for details.

A new style of Power DNA/LPF for all makes and models of equipment-
AC Line Power DNA/LPF

New Article: Audiophile - The Quintessential Aesthetic Listener

Three posts on Constantine Soo's Dagogo site:

Rocket Science applied to Extreme Audio

Review of Boelen/Noble Mod of TM Ovation Plus

Review of Digital-Precise


---

A Brief History

In September 2001 Enlightened Audio Designs (EAD) moved to Ashland, Oregon. Frank Boelen (former owner of EAD) started Boelen Electronics (www.boelenelectronics.com). He hired Greg Palma, who had been EAD's Technical Director for ten years working closely with designers John Hagelin and Alastair Roxburgh in product research and development. Greg was also responsible for hiring and training production staff.

Boelen started out as EADs authorized repair center for classic EAD products. The company soon expanded its activities to include upgrades to TheaterMasters, adding SDI outputs to DVD players, modifications to EAD products as well as all brands of DVD, CD, A/V processors and amplifiers. Boelen developed a superior digital interface interconnect called Digital-Precise, as well as an analog interconnect called Analog-Precise. Other products include a noise filter called Dissipative Noise Attenuation (DNA), special Low Pass Filters (LPF), Black Gate capacitor upgrades and rectifier diodes mods. All of these products can be used on any processor, amplifier or CD/DVD player to improve its sonic performance. Frank continues to market the Digital Precise and the Analog-Precise from Boelen Electronics. Meet the crew both old and new


---
Here is a link to find out how to reduce cell phone radiation to your head.